Hollywood actress Megan Fox, who was recently grabbed FHM "Sexiest Woman In The World" title, is set to play the role of Mother Teresa.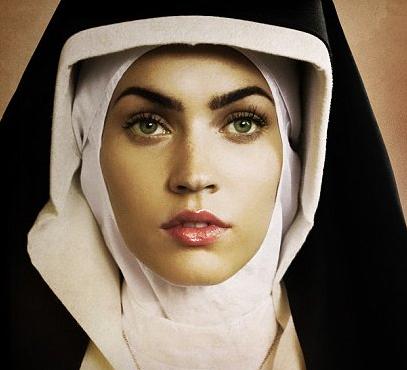 The devout Catholics should not fear with the stunning actress' role because the film is not considered as a serious biopic.
The Hollywood actress stars in "How To Lose Friends and Alienate People" as upcoming actress Sophia Maes, who lands the lead role in a movie-within-a-movie on the life of the famous nun.
Megan Fox appears alongside Simon Pegg and Kirsten Dunst in the film, which is based on Toby Young's memoir of the same name.
Meanwhile, the 22-year-old actress has been ordered to put on weight for her role in the second "Transformers" movie.
The Angelina Jolie look-alike revealed: "I had to put on weight. I'd lost a lot of weight and got really scrawny, but I was told I had to put on size for Transformers because Michael [Bay, the director] doesn't like skinny girls."
The actress added: "I have a serious sugar tooth, so now I eat red-velvet cake before I go to bed every night, and if you eat meals later, you'll put on weight faster, so I had dinner at 10 p.m."