Shannen Doherty, who is included in the television hit show "Beverly Hills 90210," may not be leaving "90210" just yet.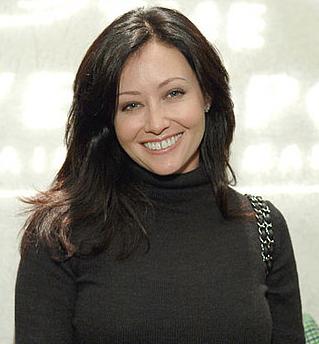 The star, who is reprising her role as Brenda Walsh on The CW's reboot, may still sign on for more episodes, according to her representative.
A representative of the actress revealed: "Shannen signed on for four episodes, which she has shot. It was Shannen's way of thanking her fans. If The CW comes back with an offer for additional episodes, she's happy to consider it."
A representative for the network previously revealed, "We'd love for her to do more."
Fellow returning "90210" alum Jennie Garth, who plays Kelly Taylor, has already signed for more episodes, It was previously confirmed, adding five more to the six she's already filmed. The actress plays a guidance counselor at West Beverly High — and a single mother. The father of her child is set to be revealed in this Tuesday's episode.