America's Got Talent judge Sharon Osbourne says Paris Hilton would never wind up on the hit NBC show.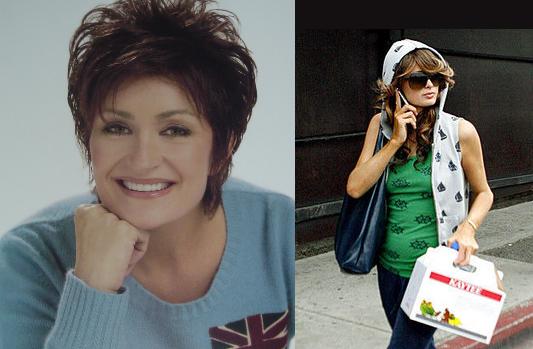 When she was asked if anyone in particular who fits the mold [of NBC show], she answered: "Paris Hilton, who I know. She's got a look that a lot of younger girls liked and copied but she has no talent. I'm sure Paris would tell you that herself. The timing was right for her. A lot of younger women looked up to her. She's a very sweet, nice girl. But that's it. Then you put a full stop. It's over. So I'd say Paris is infamous."
If she was tough on the contestants on "America's Got Talent" as you are on Paris, she replied: "No, I'm not. I think that I like to act like a mom. I do like to be caring and considerate of people's feelings. But at the same time you've got to be truthful. It's hard when it's somebody younger. You don't want to humiliate them or wreck their dreams. But at the same time you don't want them to carry on a dream that's not going to become a reality. On the other hand, some people thrive on rejection. It will get them the kick that they need to really get motivated or get serious."
Meanwhile, there are other celebrities who did not like Paris Hilton such as Blake Lively and Tina Fey.
Blake Lively recently told in an interview that she can't stand when people say she resembles the heiress. She revealed: "It's a dumb thing to say. I don't think that makes Paris and me similar … I don't go to clubs, I don't party, I don't dance on tables, and I don't like sex tapes."
Tina Fey has called Paris Hilton a "piece of sh-t," claiming Paris Hilton "takes herself so seriously."
Comments
comments