British actress Sienna Miller's life has been made intolerable because of a "campaign of harassment" by photographers, her lawyer told London's High Court on Thursday.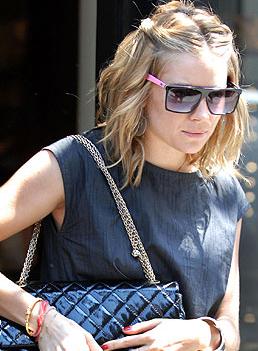 The 26-year-old actress took a legal action against photographic agency Big Pictures (UK) Limited and its founder, Darryn Lyons and claimed that they are guilty of harassment and invasion of privacy.
At a preliminary hearing, her lawyer David Sherborne said the actress had been caused "substantial alarm, fear and enormous distress" by their conduct, the Press Association reported. The agency and Lyons are contesting the claims.
Sienna Miller's private life and particularly her romantic liaisons have been a staple fodder for the tabloid press, with barely a day going by without her picture appearing in newspaper show business gossip columns.
David Sherborne said the actress had endured "a campaign of harassment" since the end of June which had continued "despite requests to desist." He told the court the "relentless pursuit" had reached such a level that it violated her human rights.
The court heard Miller, who did not attend the hearing, was chased while driving and there were "other forms of physical and verbal intimidation or abuse in their attempts to obtain photographs of her for commercial exploitation."
Other incidents included being confronted outside her house in the Maida Vale area of London in June, being chased to Heathrow airport on a number of occasions and pursued as she attempted to walk her dogs in the park with her mother.
She also claims harassment continued when she was abroad.
Judge Justice Eady said a trial should be heard on the first available date after January 12.
Comments
comments