"American Idol" judge Simon Cowell and longtime girlfriend Terri Seymour have split, according to Simon Cowell's representative.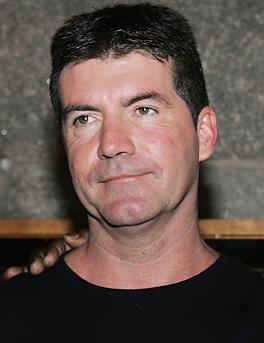 Max Clifford, who is the representative of Simon Cowell, revealed: "They broke up about a month ago. It was Terri's idea, not Simon's. Simon is doing alright, but they were together a long time and so you can understand that it's going to be a strange time. It was something that was coming, so it wasn't a shock or a surprise."
The representative also revealed: "Terri phoned Simon and finished it in September, about six weeks ago. They are going to remain close friends. Simon thinks the world of Terri and that isn't going to change. He also understands her reason for ending it."
The couple were together for six years. Seymour, 34, first met Cowell, 48, when she was 18, but the couple didn't begin dating until she interviewed him for a show in 2002.
The representative explained: "In the past Terri has said that she wants kids but that just isn't Simon. Nobody else is involved, certainly not on Simon's side."
On any chance of a reconciliation, the representative replied: "I don't know, only Simon and Terri know that. You should speak to her."
Meanwhile, Simon Cowell is keeping busy with work.
Max Clifford added: "He has so much on, with a new Idol, Britain's Got Talent and the X-Factor so he'll be concentrating on [that]."
Comments
comments