Jude Law and Sienna Miller, who are formerly engaged in 2006, were seen spending time together on Thanksgiving Day.
British actress Sienna Miller's life has been made intolerable because of a "campaign of harassment" by photographers, her lawyer told London's High Court on Thursday.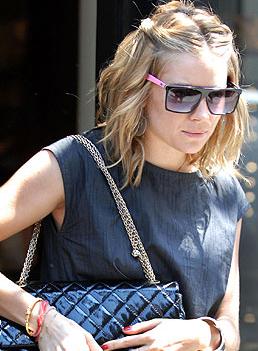 Sienna Miller's steamy affair and much of her body has been exposed now that the barely clad actress has been spotted kissing married Balthazar Getty in a boat off the Amalfi coast.