Despite word that Paula Abdul likely won't appear on American Idol next season, fellow judge Simon Cowell isn't worried.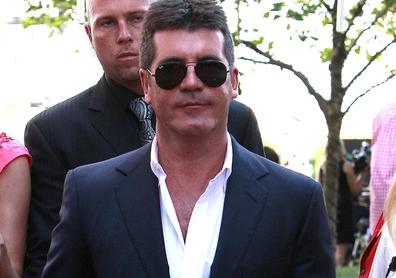 "She'll be fine. She'll be on the show," he tells Extra. "I don't get a lot of say. I've just made it clear that I want Paula on the show."
Added host Ryan Seacrest (who just inked a $45 million, three-year contract): "I think as far as I know, you'll see everybody back. I hope so."
David Sonenberg, Abdul's manager, raised concern over the weekend, telling the Los Angeles Times that the singer-dancer hasn't been offered a contract yet.
"She's not a happy camper as a result of what's going on. She's hurt," he told the paper.
Meanwhile, a grass-roots "Keep Paula" campaign has launched on Twitter to keep Abdul on the show.
Matt Giraud, Anoop Desai and Danny Gokey — who are now on the Idol live tour – are among the alums who've taken time out to join the campaign.
Over the weekend, Abdul took to her Twitter page to thank fans for standing by her.
She wrote: "I"m actually moved 2 tears upon reading the enormous amount of tweets showing me your kindness, love & undying support. God bless all you! If it weren't for you, this specific time and situation would feel a lot worse! XoP"
Comments
comments