Simon Cowell is shooting down a report he has been offered up to $144 million to stay on "American Idol."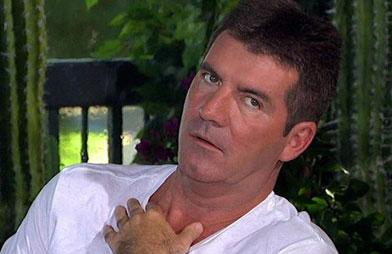 On Tuesday, the New York Post reported that "Idol's" British judge had been offered between $100 and $144 million to stay on the show when his contract expires next May.
Fox declined yesterday to comment about the salary negotiations.
Sources close to the two friends say that this is just the first step to the creation of an international TV production, talent management and merchandising company, which would put Cowell in a position to actually make money off his ideas and the talent he discovers, not just reap a salary for having his mug on screen.
"This is about properly owning himself, Brand Cowell, everything he does, new formats and new programs, not just the ones starring him," a source close to Green told The Guardian.
But, according to Simon a figure hasn't been brought up yet.
"We're in a very amicable negotiation," Simon told Access Hollywood. "I'm not commenting about the money. It hasn't even been discussed yet."
"Idol" is only one of Cowell's TV contracts which are on the verge of expiring. His three-year deal, which spawned hits "Britain's Got Talent" and "The X-Factor," with UK's ITV, ends this year.
Comments
comments