Simon Cowell has admitted to feeling embarrassed after news got out that X Factor finalists must sign a contract banning them from criticizing him in public.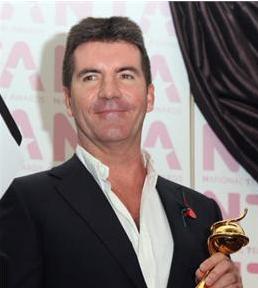 The ITV talent show judge insisted he did not insert the clause himself, saying: "It's slightly embarrassing when any commercial contract goes out. I wasn't aware I was one of the clauses. You can't be horrible about me? That's probably the most useless clause in the history of contracts, because everybody does talk horribly about me, and you know what? I don't care."
Details of the contract were leaked earlier this week, also revealing that the winner receives an advance of £150,000, rather than the £1 million figure regularly bandied about on the show.
Simon Cowell revealed: "It sounds ridiculously hypocritical for me to slate loads of people who come on the show and then say, 'You have to be nice about Simon.'"
Simon Cowell confirmed that the winner does not receive £1 million, as previously believed. Instead, that is the figure spent on turning them into a star as he explained: "It's £150,000 to the winner and that's a lot of dosh. Add in the recording costs of between £300,000 and £500,000, videos are £200,000, £250,000 for advertising and £150,000 for marketing. We make a £1 million commitment to the winner."
Speaking at a press conference ahead of Saturday's final, Simon Cowell refused to guarantee that Dannii Minogue will be back on the panel for the next series.
When asked about Danii Minogue's future, Simon Cowell only revealed: "We've got to get the contracts sorted out but I would be surprised if it was a different line-up."
The final will be a showdown between Alexandra Burke, boyband JLS and 16-year-old Eoghan Quigg.
Simon Cowell said the result is too close to call, adding: "It's the most exciting final we've done. I genuinely can't call it. It's theirs to win on the night. That's what the final should be about, all about their performance. I'm really looking forward to Saturday. I think it's going to be a right old ding dong."
Comments
comments