Saturday Night Live debuts with Tina Fey as Sarah Palin after wild conjecture over whom would play Sen. John McCain's running mate on SNL.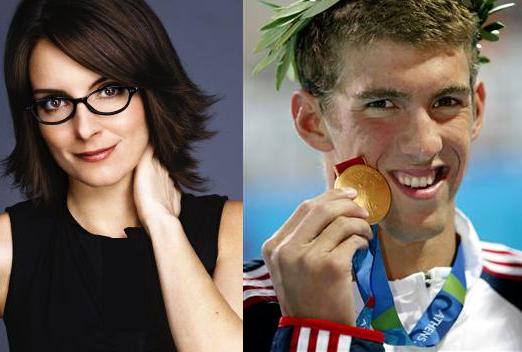 Tina Fey returned to her old show for an opening sketch featuring her and Fey's former "Weekend Update" co-host Amy Poehler as Sen. Hillary Clinton.
The NBC comedy show's season premiere opened Saturday with a "nonpartisan message" where the two pleaded for an end to sexism in the presidential campaigns, which have seen Sarah Palin enjoy sudden popularity after Hillary Clinton's loss to Sen. Barack Obama for the Democratic nomination.
Amy Poehler, who has sparked pregnancy speculation, was the one who was reprising her caricature of Hillary Clinton as she declared: "I didn't want a woman to be president, I wanted to be president."
Many have said Tina Fey bears a resemblance to Sarah Palin, a comparison alluded to in the sketch. A frustrated Clinton eventually broke down, complaining about Sarah Palin's ease of ascendant and her "Tina Fey glasses."
A few digs were made about Palin being less experienced than Clinton. As Poehler's Clinton bragged about her foreign policy experience, Fey's Alaskan governor exclaimed: "I can see Russia from my house!"
When Amy Poehler said she disagreed with the Bush Doctrine, Fey's Palin acknowledged, "I don't know what that means." This statement indicates Sarah Palin's apparent confusion on the subject in her first major interview earlier this week on ABC.
Amy Poehler wrapped up the sketch: "In conclusion, I invite the media to grow a pair. And if you can't, I will lend you mine."
"SNL" returned early this fall for its 34th season in part to capitalize on the presidential campaign. The show has historically had particular relevance in its political parodies.
Last season, a sketch making fun of the media's fawning over Obama was seen as causing the press to rethink its coverage. In 2000, Darrell Hammond's impression of Al Gore in the debates made the phrase "lock box" ubiquitous.
This year's season debut was expected to dive even further into politics because of a planned appearance from Barack Obama. But the Senator canceled his cameo early Saturday. His campaign spokeswoman Jen Psaki revealed that the Democratic presidential candidate decided it was no longer appropriate because of the devastation caused by Hurricane Ike.
Olympic swimming champion Michael Phelps was the host of the show. Phelps, who won eight gold medals at last month's Beijing Olympics, said in his opening monologue: "This seriously is like the ninth best moment of my life."
Michael Phelps' mother, Debbie, got in on the joke from the audience, as did William Shatner, who made an irreverent cameo.
The star swimmer stumbled over a number of lines, but also performed in a reprise of a sketch another athletic "SNL" host, Peyton Manning, played last season. As he did a similarly football-themed sketch, cast member Will Forte played a swimming coach trying to rally a despondent swim team in a locker room.
Michael Phelps, who played the role of a team captain Michael Phillips, revealed: "I just don't think I'm cut out for this whole swimming thing."
Comments
comments