Joel Madden gets lucky when he bagged socialite Nicole Richie as his fiancée. However it seems that his younger brother and "Good Charlotte" bandmate Benji isn't doing too badly with his love life either.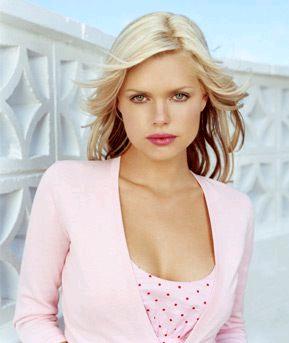 Here is his stunning fiancée Sophie Monk with a great body in new flick "Sex And Death 101". You could see her sizzling scene here. This is not the first time this English-born actress shows all her glory, she also previously posed with red-hot chili peppers for PETA advertisement.
With her sexy body, it is not hard to see how Sophie Monk nabbed herself a rocker fiancé. Despite being a relative unknown at the moment, perhaps there will be a lot of time to see a lot more of this actress very soon.
Comments
comments