Lindsay Lohan stepped out for dinner with on-again/off-again girlfriend Samantha Ronson at Dan Tana's restaurant in Los Angeles on Thursday night, but according to eyewitnesses, it wasn't a romantic gathering.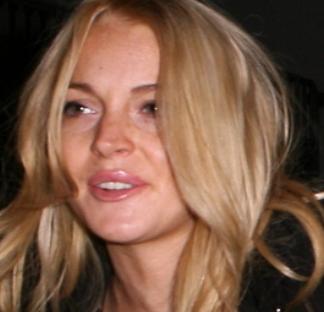 "She was visibly pretty upset, just wiping her tears a lot," an onlooker told Access Hollywood of Lindsay's behavior.
The two women arrived at the restaurant a little after 10 PM and fellow diners in the packed eatery saw the newly blonde actress wiping back her tears not long after the couple sat down.
While Lindsay was tearful, Samantha reportedly paid little attention to the starlet.
"Sam would rarely look up," the witness said. "She just kept texting."
At one point, Lindsay attempted to get Samantha's attention.
"She hit her hands against the table and yelled, 'What!' really loud," the source said.
Despite the emotional scene, Lindsay caught attention for another reason too.
"She looked really beautiful," the witness added.
Comments
comments