The boyfriend of Jamie Lynn Spears has reportedly started walking again after being hospitalized with head injuries following a car crash last month.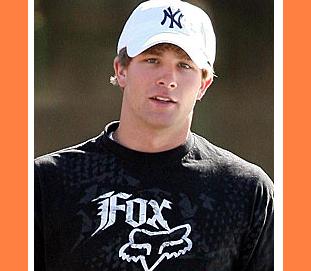 Casey Aldridge, 20, was reported to have suffered a cracked skull after he was thrown from his Ford pickup truck on a Louisiana highway on April 26. It is thought that he lost control of the wheel while driving home from his cousin's bachelor party.
Speaking to People, a family friend confirmed that Aldridge had been well enough to perform his duties as best man during last weekend's nuptials, saying: "He had the weakness of having been in bed and still trying to get his feet under him, but he made it.
"It was outside, it was hot, but he did okay. It's just going to take him a few weeks to get better."
A second wedding guest added: "He was not very animated. He is usually quite lively, but he seemed lethargic."
Aldridge, who is the father of Spears's eleven-month-old daughter Maddie, was later charged with the misdemeanour offence of careless operation of a vehicle.
Comments
comments