Suri Cruise, who is the 21-month-old a fan of the Spice Girls, also digs "American Idol", according to her mom Katie Holmes.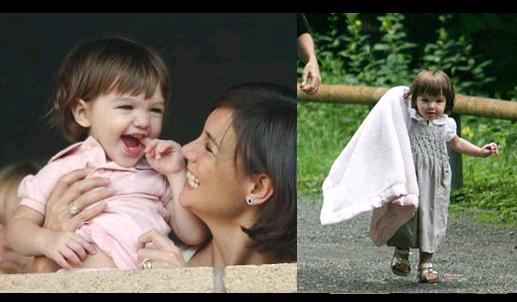 When Seacrest said he could hook the Tom Cruise clan up with some tickets, the soft-spoken Katie Holmes revealed, "I would be very grateful."
On her husband Tom Cruise, she said, "I married the biggest movie star in the world."
On wanting to have another baby, she continued, "not in the immediate future. Long term, of course."
On Suri, she added, Suri "is growing and talking more. I am constantly surprised and challenged."
Meanwhile, Katie Holmes knew how to wrap her daughter since it was reported that the "Mad Money" actress bought 30 of the blankets for Suri.
Suri Cruise is also a huge fan of Little Giraffe's cuddly blankets. She's carried them everywhere from David Beckham's L.A. soccer games to the cold streets of New York. The company revealed that Katie Holmes bought at least 10 at a time on 3 separate occasions.