Suri Cruise, the only daughter of Hollywood celebrity couple Tom Cruise and Katie Holmes, has weekly hair appointments, it has been claimed.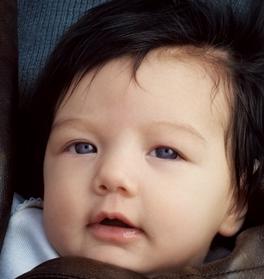 It was reported that Suri Cruise has been visiting a stylist every seven days.
The child, who is not yet one year old, has to visit a stylist to maintain her luscious dark locks neat and trim. However, according to a claim, it was her parents Tom Cruise and Katie Holmes have some peculiar demands over Suri's haircut.
A source revealed, "She is always [email protected] and no one's allowed to talk around the baby."
Comments
comments