Daniel Bark, the 23-year-old accused of striking and killing American Idol contestant Alexis Cohen while allegedly fleeing police, is mounting a vigorous defense, according to his attorney.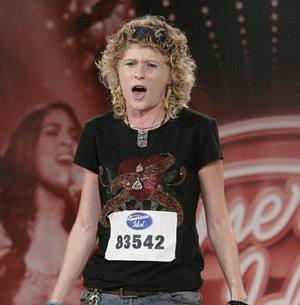 "There will be a not guilty plea entered across the board for all of the complaints," says Freehold, N.J.-based lawyer Daniel Glassman, noting that no one has come forward as a witness to the hit-and-run.
"We don't have anything in regards to the mechanics of how this young woman was killed," Glassman adds. "There are a lot of unanswered questions regarding how the accident occurred."
Bark was charged with aggravated manslaughter, death by vehicular homicide and leaving the scene of a motor vehicle accident after his arrest last weekend in Seaside Heights, N.J.
He remains in an Ocean County Jail on $150,000 bail and is on medication and suicide watch, Glassman says. "He's having a very difficult time being charged with killing someone," he says. "It's an emotional overload."
Glassman says that Cohen, 25, was in a bar called Hemingway's prior to her death and that it is "under an investigation to determine what Alexis's activities were before she left."
"We don't know what her state of affairs were, her physical condition was, if she walked into the vehicle," says the lawyer. "We don't know about the lighting in the area, there are a myriad of factors."
Authorities declined to reveal the specifics of the investigation. "We don't share the investigation with the defense attorney until it's completed," says Deputy Chief Michael Mohel of the Ocean County Prosecutors Office. "At this juncture we don't tell him what we're doing."
Glassman, meanwhile, voiced the Bark family's condolences to Cohen's family. "It's a horrible situation," he says, "and they want to make sure the victim's family knows how sorry they are that their daughter was killed."
Comments
comments