Jessica Simpson exuberantly announced Tony Romo — "the man who loves me!" — was at her Feb. 6 concert.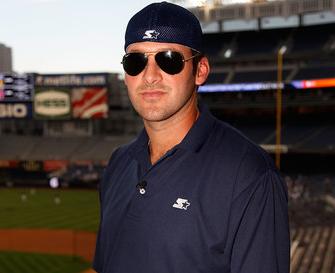 Backstage that night, Romo would introduce her to Natalie Smith, a younger, skinnier look-alike of the singer, who, multiple sources revealed that he had been sending "flirty texts" to for months while still dating Simpson. (Smith is the daughter of the associate athletic director at Romo's alma mater, Eastern Illinois University.)
"We hung out for, like 10 to 15 minutes, backstage," Smith said. "She was cool and nice."
Multiple sources added that Romo was having an emotional affair with Smith months before dumping Simpson on July 9, the eve of her 29th birthday.
Romo, 29, and Smith, 22, "are are not officially dating, but they are having an intimate relationship," a Smith source revealed. Adds another pal of Smith, who typically dined with Romo when he'd visit his college town: "They've always flirted and texted each other. They had phone conversations one to two months before the breakup."
For more details on how Simpson's a "wreck" over the news, how Smith is determined not to become clingy like Simpson, details of Romo's multiple secret meetings with Smith while he was dating Simpson (including one just days after he dumped her) and how Simpson will get her revenge, pick up the newest issue of Us Weekly, on stands now.
Comments
comments