Kate Moss, who is known one of world's most stylish women, yet not everyone is impressed with her individual style.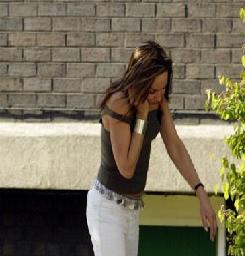 Tara Palmer-Tomkinson has blasted the model's "shapeless and s***look" – even blaming her for the "boho-chic look" made popular a few years back.
She revealed, "Everyone raves about Kate Moss' style – I love her to pieces and most of her style is fantastic, but some of it is shapeless and s***. Don't get my wrong, she looks great on the red carpet, but I hate the boho-chic look that she and Sienna Miller do. You'd never catch me wearing leggings and a floaty dress, or flat pumps. So unsexy!"
The 36-year-old television refuses to shop on the high street, describing herself as a "designer girl".
She continued, "I have nothing against the high street – River Island and Topshop have great clothes – but the stores are always so crowded that I find difficult to shop. I'm most definitely a designer girl."
She added, "I can still remember buying my first Chanel suit when I was 20 – every girl should have one! I must have spent about £10,000 by the time I'd bought a matching bag and shoes. But even though I spend a lot on clothes, I consider designer pieces to be investments because they really do last forever."
Comments
comments