Celebrity socialite Kim Kardashian is just one among many other celebrities who are excited over the new president of the United States, Barack Obama, stating in a post on her blog that she is proud of the first African American president of the nation.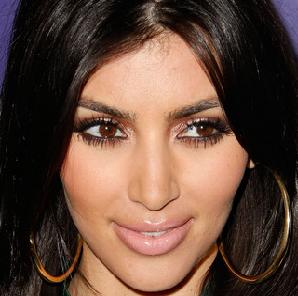 "This election was the first time I've ever voted," she adds in the post, titled "Party for the new president."
Adding her sister, Khloe Kardashian wrote: "Today, January 20, 2009, is a momentous day for our country. Just moments ago, Barack Obama became the first black president to be sworn into office, and from this point on I, along with millions of others, anticipate some major positive changes to occur in our country." Khloe said America has been in a "downward spiral," but now has "high hopes for President Obama — not once have I doubted his ability to turn this country around."
Fall Out Boy's bassist Pete Wentz, meanwhile, writes on his blog, "it just felt good. maybe i kind of felt like an ewok too." As for actress Mischa Barton, she gets emotional about Barack's presidential inauguration. "I cried, I won't lie…I cried because I had a press day where I had to answer worthless questions about fame," she claims.
In addition to them, there's also Whitney Port who calls Barack's inauguration as "an unbelievable and surreal day". "While watching the events of today's inauguration all morning, I couldn't help but be overwhelmed with tears of excitement at the prospect of change!!!" the reality TV star says. "I have never been more proud to be a young, American adult."
Barack Obama was sworn in as the 44th president of the United States of America on Tuesday afternoon, January 20. Later that day, he and first lady Michelle Obama were photographed dancing together at the Neighborhood Ball at Washington's Convention Center.
Comments
comments