Country star Taylor Swift is all set to add TV actress to her resume after landing a role on forensics drama.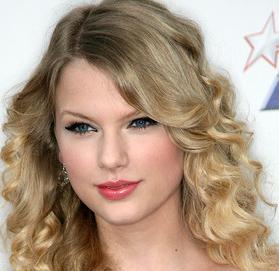 The 19-year-old country singer will guest star in an upcoming episode of CSI: Crime Scene Investigation, CBS announced on Monday.
CBS revealed via a press release: "[Taylor] Swift will play Haley Jones, a teenaged girl whose family runs a seedy Vegas motel. Over the course of a year, Haley goes through a series of changes that have tragic consequences."
CSI Executive producer Carol Mendelsohn said: "Before Christmas we reached out to Taylor Swift because one of the CBS executives had told me, 'Taylor loves your show,' So Taylor came in to meet with me right before the holidays and we talked about the character."
During their introductory meeting, Mendelsohn warned Swift that the character she would be playing was dark, saying: "I said, 'it's a very edgy part, this may not be what you want,' But she said, 'I love it, and I want to do it.'"
Taylor Swift will undergo a physical transformation for the role.
Mendelsohn added: "This young girl will change physically, will change her hair. I mean, clearly, your outward manifestation reflects the turmoil that's inside of you, and so it's really a very challenging role."
The CSI episode will mark Swift's first major acting role. The episode is slated to air in America in February or early March (2009).
Comments
comments