Gisele Bündchen and Tom Brady are making some major post-season plans after getting engaged in Los Angeles over the weekend.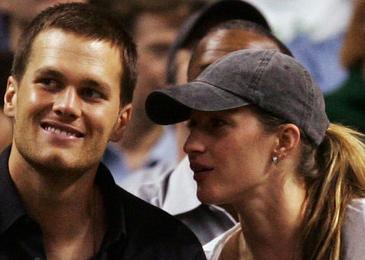 The New England Patriots quarterback, 31, proposed with a diamond solitaire to the Brazilian supermodel, 28, on Friday.
A source close to the couple revealed: "He asked and she accepted."
Family and friends were informed over the weekend. An official announcement, as well as preliminary wedding details, are being planned by Bündchen and her closest friends this week.
The source added: "The couple is discussing a huge fashionista event in the spring or a more intimate and quicker ceremony in Costa Rica, where Gisele has a home."
While engagement rumors flew – and were denied – before Christmas, the January engagement will mark the first marriage for both.
Bündchen's agent revealed: "We don't comment on our clients' private lives."
Though Bündchen had ended her longtime relationship with Leonardo DiCaprio in 2005, Brady was romantically involved when the couple met. Shortly after, he broke off his relationship with actress Bridget Moynahan.
In August 2007, Moynahan gave birth to Brady's son, John Edward Thomas.