Taylor Swift shuns celebrity parties for quiet nights in with friends.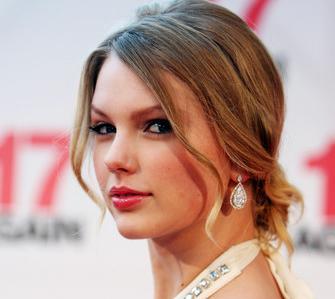 The 19-year-old singer, who is close pals with singers Miley Cyrus and Carrie Underwood, is determined not to go off the rails like other young stars and is putting her career before merriment.
She said: "I like hanging out with my friends. I don't really go out much, I have friends who are famous too but we don't go and crash all the hotspots.
"I'm a bit too young for all of that. I'm a quiet girl and a good girl."
Taylor's clean-cut image has clearly impressed her young fans – she was recently named the top teenage role model in an online poll of adolescents.
The 'Love Story' singer wants to keep her private life out of the spotlight and has previously refused to discuss intimate details about her relationships.
Taylor – who used to date Jonas Brothers singer Joe Jonas – said: "It's fine to talk about love publicly, but I think when you talk about virginity and sex publicly, people just automatically picture you [email protected]. And as much as I can prevent people picturing me [email protected], I'm going to!"
Comments
comments