Taylor Swift penned the lyrics of the love song Hey Stephen, in her sophomore album Fearless, thinking how cute singer Stephen Barker Liles was!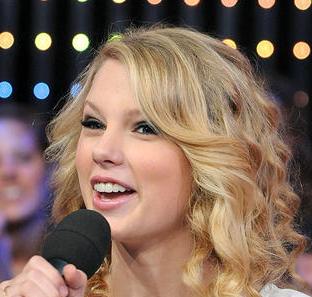 Stephen Barker Liles is part of a Nashville-based pop group "Love and Theft" which opened for Taylor Swift during some of her tour dates earlier this year.
Taylor Swift is reported to have informed Liles that he would feature on her new album, but officially refuses to confirm that he is the subject of her song which has the chorus lines:
Cause I can't help it if you look like an angel
Can't help it if I wanna kiss you in the rain so
Come feel this magic I've been feeling since I met you
Can't help it if there's no one else
I can't help myself
The words Love and Theft are spelled out in code in the song's lyrics.
Taylor Swift, who will turn 19 on December 13, revealed: "I wrote this song last year about a guy named Stephen who I thought was cute. Sometimes all it takes to write a song about someone is thinking that they're cute."
A source, which is close to Taylor Swift, revealed that Liles and Swift were never an item, saying: "It was a brief crush – nothing more. They didn't date."
Liles voices similar sentiments as he said: "We've become great friends since Love and Theft started opening shows for her. I think everyone would agree she's a total sweetheart and anyone would be lucky to go out with her."
Comments
comments