Tom Cruise and Katie Holmes may snub Oscars ceremony to avoid awkward red carpet confrontation with the host, Anne Hathaway.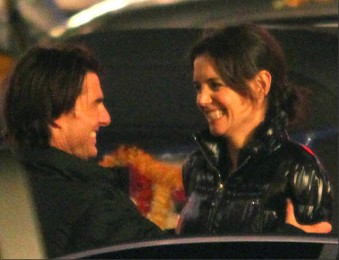 Katie was upset after Anne mocked her on U.S.comedy show Saturday Night Live in November. Anne imitate her in a sketch, speaking in breathy tones and constantly tucking hair behind the ear.
Katie was felt disappointed that Anne didn't warn her that she will make fun of her on national TV.
Comments
comments