Tom Cruise and Katie Holmes reportedly splashed out $100,000 with their daughter Suri's second birthday party.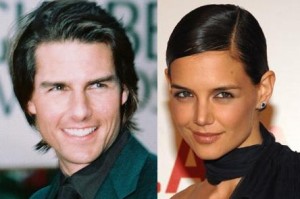 The superstar couple invited close friends and family to an afternoon bash at a Hollywood Hills home, which had been filled with over $17,000 worth of flowers.
The theme of the party held on Suri's birthday were butterflies, as they are said to be her favorite.
A source revealed, "Suri adores butterflies. It was immediate family and their closest friends only. There were no celebrities invited to the daytime bash."
The 24 guests at the event, which included Tom's two adopted children, Isabella, 15, and 13-year-old Connor, with her former wife Nicole Kidman were each treated to a personalized cake from exclusive Los Angeles bakery Sweet Lady Jane.
The source said, "All of the cakes were Italian-wedding flavored, but specifically made without the usual rum. Obviously, they wanted them non-alcoholic since Suri Cruise is only two."
Later that evening, Tom and Katie invited some of their A-list pals including David and Victoria Beckham, Will Smith and Jada Pinkett Smith and Eva Longoria Parker to a second celebration.
The source added, "It was a great party. Suri was in a really great mood and loved having all the balloons around."
Comments
comments