In Touch's cover touts an "exclusive" on "The Fight to End All Fights" between Tom Cruise and Katie Holmes.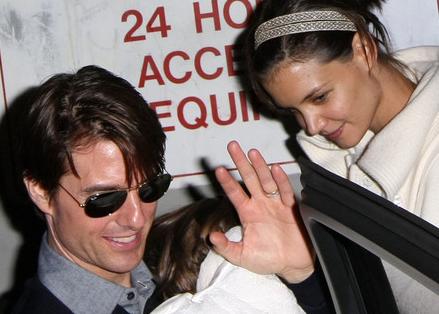 According to the story, "a shocking display of public anger" erupted between the two on the Australian set of Holmes's new film, "Don't Be Afraid of the Dark." Among the reported causes of tension? Cruise's alleged tendency to chat up fans while ignoring Holmes, as well as his desire to have another child while she is currently focused on her career.
A report indicated that it seems odd that a couple whose very public, very happy reunion in Melbourne just a few days earlier would then suddenly wage war.
A representative for Katie Holmes assured: "They are not fighting." And Cruise's representative echoed: "There are no problems whatsoever."