Tom Cruise has reportedly developed an inferiority complex as he tries to keep up with Hollywood's golden couple of the moment, Brad Pitt and Angelina Jolie.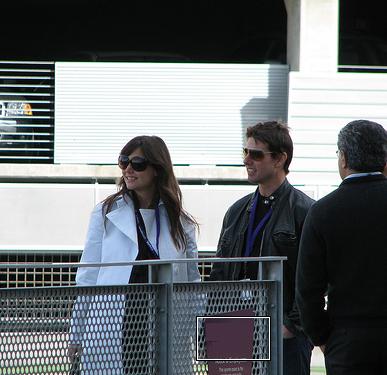 Despite receiving rave reviews for his comedy cameo in new hit movie Tropic Thunder, the actor's "competitive streak" is said to have resulted in what one U.S. publication is calling a "secret feud" between the two A-list power couples.
An insider of Cruise family revealed: "It seems as though Tom's always trying to compete with Brad, and that's a difficult job."
The insider explained: "All the negative press Tom gets over Scientology and the rumors about how his relationship with Katie [Holmes] was fake have left him with the sense that he's not, you know, as beloved anymore."
The insider added: "And Brad has these causes – save the children, rebuild New Orleans, donate to charity – while Angelina's practically St. Angelina these days. How do you compete with that?"
Perhaps Katie Holmes and Tom Cruise should make some attempts to keep up with a battle of the Hollywood power couples.