Jennifer Aniston reportedly met former husband Brad Pitt for dinner. The former couple are believed to share a business dinner in Toronto, Canada, last week, where they are both appearing at the Toronto International Film Festival.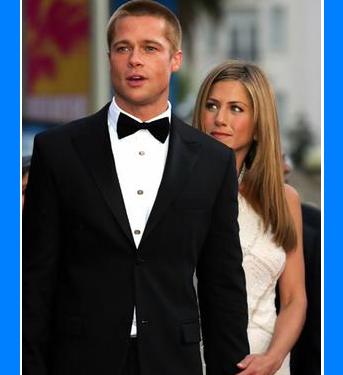 The 39-year-old actress, who is promoting her new film "Management," reportedly visited the 44-year-old actor's hotel for the meal – the first time they have seen each other since their divorce.
Prior to the festival, where Brad is promoting "Burn After Reading," Jennifer Aniston was said to be "terrified" of bumping into her former husband.
A source revealed: "Her people are checking and double checking her schedule to make sure she doesn't go within a mile of Brad, let alone bump into him. She's already concerned about her break-up with John Mayer overshadowing her movie, so the last thing she wants is another ex in the picture. It's inconvenient having to duck and dive but more than anything she finds it embarrassing."
The celebrity couple shared a drink in a bar at the Hyatt hotel in Toronto — their first meeting since their split in 2005.
Another source revealed: "Brad is staying at the Hyatt and Jen went there for dinner. She and two of her pals had a drink afterward and they joined Brad and chatted amicably for a bit."
The couple separated three years ago and Brad got together with co-star Angelina Jolie — but it seems they may still be "Friends". She also wowed the red carpet at the Toronto Film Festival.
Comments
comments