Tom Cruise has admitted he wants seven more children with his wife Katie Holmes, to bring his brood to 10.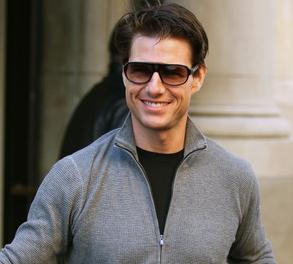 The actor had his first biological child, Suri, in 2006 with Miss Holmes and already had two adopted children, Isabella, 16, and 13-year-old Connor, with first wife Nicole Kidman.
But in an interview has admits he wants to expand his family to eclipse even Hollywood's most famous parents, Brad Pitt and Angelina Joile, who have three girls and three boys.
Tom Cruise revealed: "I want ten children. I love kids. I feel really fortunate to have the teenagers and a two and a half-year-old. It's a great dynamic."
He also disclosed that he is inspired to be a dedicated parent as a reaction to being brought up without a real father figure from the age of 12.
Tom continued: "I'm a great parent. I want to be with my kids, and they get to do all the stuff that I wanted to do when I was growing up. My own father wasn't there much for me and I want to be a different dad to my kids."
He added: "My family is the most important thing in my life. Married life is very good, very lovely. I feel lucky to have Kate as my wife. She's an extraordinary woman. She is funny and smart and she likes the same things that I do."
Comments
comments