Tom Cruise and Katie Holmes are still going strong. The "Valkyrie" star and his actress wife were spotted stepping out their downtown apartment on Friday, January 2.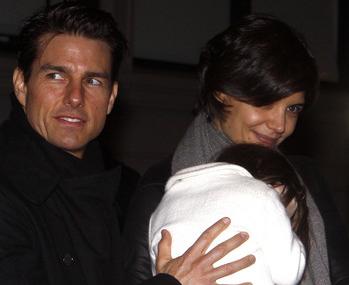 The couple didn't forget to take their daughter Suri with them.
During their outing, Tom and Katie looked matching in their black jackets. The two also wore scarfs around their necks to keep warm. And cute Suri, dressed in white top and polka-dot skirt, was a little bit camera shy as she hid her face.
The trio were heading to Katie's night performance of "All My Son". The 30-year-old actress has been playing in the revival of Arthur Miller's play since September 2008.
Comments
comments