Is Megan Fox wearing out her welcome? A dozen male-centric Web sites are reportedly imposing a ban on the starlet – for one day, at least.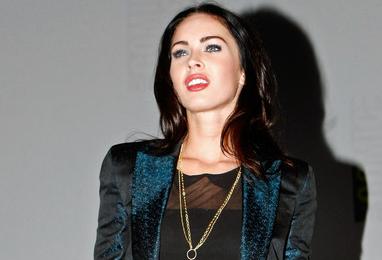 According to The New York Daily News' Gatecrasher, sites including Asylum.com, Ask Men, Just a Guy Thing, TheBachelorGuy.com and Double Viking have deemed August 4 as "a Megan Fox media blackout day."
"You can have too much of a good thing," AskMen.com's Editor-in-Chief James Bassil told the paper, "We're joining in the media blackout and giving our readers a one-day reprieve from the woman we've been drowning in all summer."
In addition to press around the world for "Transformers: Revenge of the Fallen," the Hollywood hottie has graced the covers of many major magazines over the last few months, including Entertainment Weekly, Esquire, Empire, Maxim, Elle and GQ UK.
Eric Rogell of TheBachelorGuy site wants to shine the spotlight on a different young starlet, at least for a brief moment – but still admitted Megan has done wonders for his company.
"Listen, we love Megan. She's responsible for driving more eyeballs to our sites — just by getting photographed walking down the street in a white T-shirt — than any other celeb alive," he told the paper. "It's time to give another young actress a shot at the attention. We're taking a one-day break from covering Megan's latest nail polish color and instead promoting another 'Next Big Thing.'"
And which young Hollywood actress might be able to fill Megan's shoes for at least one day? According to Eric, it's the star of "The Unborn."
"My vote is for Odette Yustman," he added. "I call her 'The Poor Man's Megan Fox.'"
Comments
comments