Total Request Live has been canceled after ten years, MTV confirmed on Monday.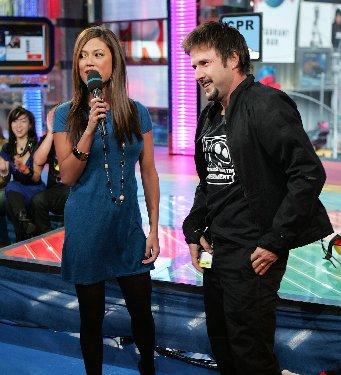 Dave Sirulnick, who is the executive producer of TRL, expressed: "We want to close this era of TRL in a big celebratory way, and 10 is a great number. This feels like the right time and let's celebrate it and let's reward it. Let's let it have a little bit of a rest for a minute. Been working hard for 10 years!"
The music video show will wrap in a two-hour special on a Saturday in November. TRL first debuted in September 1998.
The show peaked in 1999 with 757,000 viewers tuning in daily, according to Nielsen Media Research, the AP reported. For the finale, expect to see TRL favorites including former VJ Carson Daly.
The executive producer of the show also revealed: "Folks who helped make TRL what is, whether that's Justin, and his guys in N' Sync, the Backstreet Boys, Britney, Eminem – I think we would love to see all of them here."
He added: "It becomes more of a mainstay and more of an institution than — pardon the pun — the new kid on the block."
The rapper Eminem said in his statement: "I'm going to miss TRL. Where else will I be able to start feuds, defend my honor vigorously and act like an angry teenager on national TV? Oh wait … The VMAs!"