The Hollywood couple Brangelina, composed of Brad Pitt and Angelina Jolie, is one powerful duo as the celebrity couple grabbed the title of most powerful couple in Guinness world record.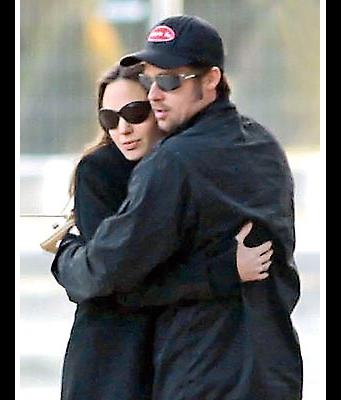 Angelina Jolie has been named "Most Powerful Actress" in the 2009 edition of the Guinness World Records. The "Tomb Raider" actress jointly held the title with Jennifer Aniston last year.
Who is the "Most Powerful Actor"? Surprisingly, Brad Pitt has nabbed the coveted titled from Tom Cruise, who has held for four consecutive years.
Britney Spears was named "Most Searched Person on the Internet." Last year, it was Paris Hilton who earned the coveted title.
Miley Cyrus is also included in the list of Guinness World Record. She also represented a coveted title this year as she set a record "Highest Grossing Movie of a Music Tour" for her Hannah Montana/Miley Cyrus: Best of Both Worlds Concert Tour. The tour earned $53.4 million in just two weeks.
Oprah Winfrey earned the title of "Highest Annual Earnings by a TV Talk Show Host," with $225 million.
Fox's American Idol claimed top honors for "Most Watched Current TV Show in the USA," while NBC's Heroes set the record for "Most Downloaded TV Show," with 2,439,154 downloads.
The 2009 edition of the Guinness Book of World Records is available September 17.