It's hard not to see Paris Hilton as a stepping stone for celebrity wannabes. Here's how it must go: First, be seen everywhere with the heiress, then cause lots of drama by throwing it in your ex's face. Make friends with the paparazzi, and finally, collect your infamy.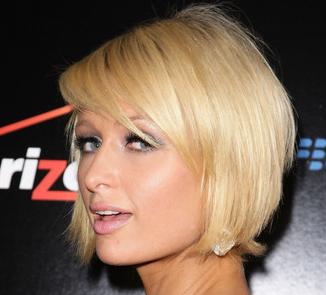 Paris' latest recruit, Doug Reinhardt, seems no exception to the rule. Back from Tokyo where the socialite and Hills star stepped out as owner and pet a new couple, the pair decided to flaunt their fledgling love in front of an unsuspecting victim: Reinhardt's ex-girlfriend Amanda Bynes! (refer to "cause lots of drama" rule)
According to a report, Paris and Doug hit up Hollywood hotspot Teddy's on Saturday night where a source says the pair "were hanging out together all night at a VIP table in the back corner with a big group of friends. Amanda was nearby at another table with girlfriends."
Although Paris and Doug were described as "very flirty" and dancing together, Amanda apparently took the high road and chose to ignore the PDA partners."
"She was definitely within eyeshot of Paris and Doug, but avoided looking at them," says the source. "She was trying to keep herself occupied by dancing and hanging with her girls, and made it appear as if she didn't care about Paris and Doug's escapades nearby."
Also at the club that night: Gossip Girl costars Ed Westwick and Jessica Szhor. There was no PDA, but they stayed by each other's side for the night.
Comments
comments