Usher is dealing with a family crisis. Record mogul Clive Davis shocked guests at his annual star-studded pre-Grammys party Saturday night when he announced that the R&B superstar would not be performing as planned.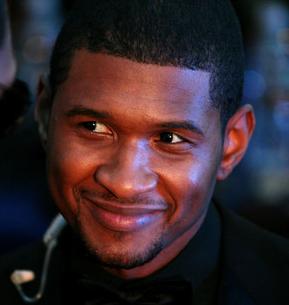 Davis, president of Usher's J Records label, announced that the entertainer and his mother phoned earlier to cancel his rehearsal and subsequent performance at the Beverly Hilton because of a "serious illness in the family."
On Sunday, Davis, Sony Music Worldwide's chief creative officer, revealed: "I talked to his mom. My thoughts are with them, whatever they're facing."
Representatives for Usher declined to comment or elaborate on the sad news, but a source close to the 30-year-old denies rumors that his wife, Tameka Foster, 37, had died following plastic surgery. Access Hollywood does report, however, that Foster did suffer complications from a cosmetic procedure in Brazil.
The couple have been married since August 2007 and have two children. Foster formerly worked as Usher's stylist.
Comments
comments