Jennifer Aniston got John Mayer warmed up for his Grammys performance at her 40th birthday party Saturday night.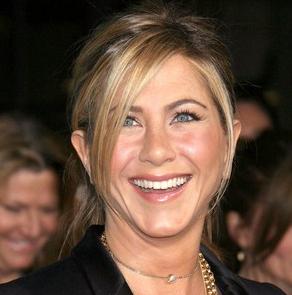 Sources revealed exclusively that Jennifer Aniston and John Mayer danced and huddled close all night at the bash, which Aniston hosted at her new Beverly Hills home.
A source dished the scoop: "She looked hot, and she and John looked really happy."
The affair was a star-studded one. Among the guests were Oprah Winfrey, Sheryl Crow, David Arquette and wife Courteney Cox, Tobey Maguire and wife Jen Meyer, Laura Dern, Kevin Nealon, E!'s Chelsea Handler, and Tom Hanks and Rita Wilson. (Brangelina, predictably, were not in attendance.)
Revelers partied inside and outside of the sprawling hillside estate, beginning shortly after 7 p.m. until well past 2 a.m.
Another bonus for Aniston: She kept the media at bay. A source added: "The police kicked all the paparazzi out of the neighborhood."
Comments
comments