Hollywood actor Val Kilmer has sparked reports that he is planning to enter politics and set to be the new Governor of New Mexico.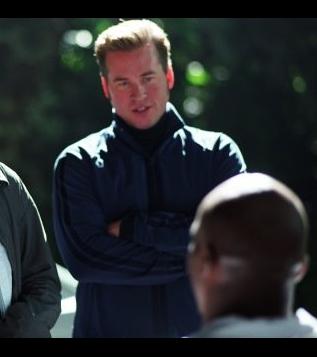 The actor, who was famous for his film role as the Caped Crusader in "Batman Forever" in 1995, is the favorite to replace current governor Bill Richardson when he steps down from the position in 2011.
Bill Richardson said: "I like the idea. Val Kilmer is a New Mexican, he was Batman. You know there have been successful actors going into politics."
The current governor added: "I haven't talked to him about it, I don't know how serious he is, but you know if he jumps in a race he's got name ID, so it can't be discounted."
It appears that Val Kilmer wouldn't be the only actor to move into politics because Arnold Schwarzenegger has been the Governor of California since 2003.
Arnie recently admitted he will have no regrets about leaving the acting industry when the fourth Terminator movie "Terminator Salvation" is released next year, saying: "I've moved into other phases of my life. I moved on from bodybuilding into entertainment. Then I moved on from entertainment into a political life.
He added: "Now this is the most exciting experience of my life. When this movie comes out, I won't be sitting there saying, 'Why can't I do that?' But I do hope it makes a lot of money and is very successful."
Comments
comments