Twilight star Kristen Stewart was photographed sharing a cannab*s pipe with her boyfriend Michael Angarano in broad daylight.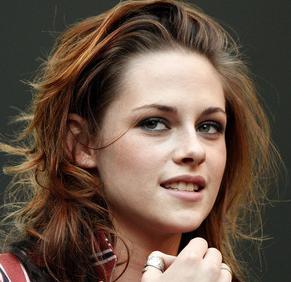 The 18-year-old actress, who was wearing sweat pants and a vest top, was seen lighting up the pipe as she and her boyfriend Michael Angarano sat barefoot on the steps of her Los Angeles home.
A source revealed: "Kristen loves sharing a pipe with friends and sees nothing wrong with it. That's how they enjoy themselves."
The source added: "Kristen is a total rock chick and does not care what anyone thinks of her."
Kristen Stewart plays high school student Bella Swan in Twilight. The film grossed more than £42million in its first weekend in the U.S. and looks set to be a huge success when it's released in the UK on December 19.
She was recently signed up to play guitarists Joan Jett of 'The Runaways,' in a similarly named biopic on the successful all-girl rock'n'roll band of the 1970s.
Comments
comments