Vanessa Hudgens has reportedly posed for saucy photographs for Drake Bell, a former boyfriend, before she was famous.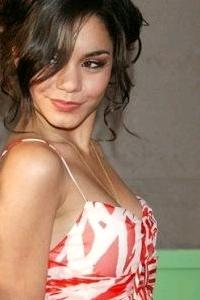 The "High School Musical" star has stirred a controversy over candid mirror image of herself that hit the Internet last week through unknown third party stole the pictures and placed one on the Internet.
According to a website, it is not the first time that the 18-year-old actress posed for a partner. A magazine claims that Vanessa Hudgens emailed racy shots to former boyfriend, Nickelodeon star Bell, several years ago. However, a representative for Bell denies the actor ever received the controversial pictures. Jill Fritzo revealed, "Drake says he never received those photos."
Vanessa Hudgens has issued a statement that she apologizes to her fans over her steamy pictures earlier this week.
Comments
comments