Vanessa Hudgens has apologized to fans over her nude photographs that hit the Internet this week.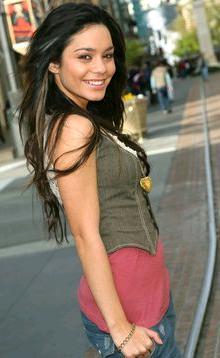 In a statement issued on September 7, the "High School Musical" star asked for forgiveness from her fans, and admitted that the situation has left her embarrassed.
She revealed, "I want to apologize to my fans, whose support and trust mean the world to me. I am embarrassed over this situation and regret having ever taken these photos. I am thankful for the support of my family and friends."
The release of the [email protected] pictures could pose trouble for Vanessa Hudgens, who is currently in negotiations for a third "High School Musical" film.
Sources claimed that the Walt Disney Co. might have second thoughts about casting her.
However, Jill Fritzo, a representative for Vanessa Hudgens, insists that all rumors that the singer-actress has been kicked out from future HSM productions are untrue. And the Disney Channel also appears to be standing by its leading lady.
Patti McTeague, a spokesperson for the network, revealed, "Vanessa has apologized for what was obviously a lapse in judgment. We hope she learned a valuable lesson."
Comments
comments