Vanessa Hudgens, who wore a skimpy pair of bikini bottoms and black long sleeve shirt, showed off her surfing skills in Honolulu, Hawaii on October 17.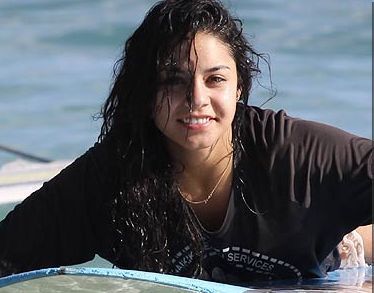 The "Sucker Punch" star was spotted with younger sister Stella and her future co-star Josh Hutcherson. The trio enjoyed surfing and paddle boarding around Diamond Head Landmark.
Vanessa was also spotted at the Morimoto VIP dinner during the opening weekend of The Waikiki edition.
Comments
comments