Vanessa Hudgens, star of the Disney's "High School Musical" and all its spinoffs, may be the latest young actor to hitch themselves to the Stephenie Meyer teen vampire saga.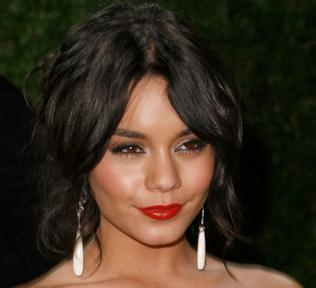 Summit Entertainment, the film studio behind the release of the first "Twilight" film, has already announced the release date for the third installment in the "Twilight" saga. "Eclipse" will hit theaters on Wednesday, June 30, 2010.
The first sequel, "New Moon", is only in pre-production with a release date set for November 20, 2009, but the studio is already moving forward the follow-up.
Melissa Rosenberg, who penned the screenplays for both "Twilight" and "New Moon", is already working on the script for "Eclipse", consulting with the saga's literary author Stephenie Meyer.
High School Musical starlet Vanessa Hudgens is hoping to sign on to star as Leah Clearwater in Twilight sequel, New Moon.
At Sunday night's Oscars, "Extra's" Mario Lopez cleared up the rumors when he caught up with Vanessa Hudgens on the red carpet.
Vanessa Hudgens declared: "It's still a rumor. I'm really interested, I think it's a great project but nothing's happening as of now."
When asked if she's a fan of the movie, Hudgens responded: "Yes love it. My sister has read all of the books too."
New Moon hits theaters on November 20, 2009.
"Extra's" interview with Vanessa Hudgens airs Tuesday, February 24th.
Comments
comments