Some of the leaked raunchy photos show the actress-singer exposing her cleavage and nude breasts in provocative poses.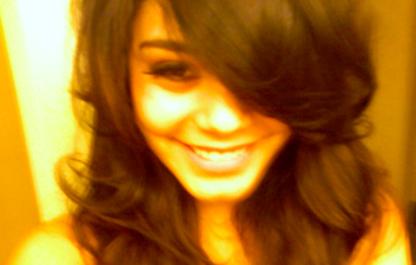 More racy pictures of Disney darling Vanessa Hudgens have made their way into the Internet, marking the second time she is involved in such scandal after the first one happened in 2007. No words on when the snaps were taken and who leaked them to the web. At the time of writing, both Vanessa and her legal team are keeping mum on the matter, but gossip blogger Perez Hilton claims to have been contacted by her lawyers and demanded to remove the much-talked pics from his site.
Another report indicated that some of the pictures, obtained by ZackTaylor, were leaked from Hudgens' Blackberry.
Meanwhile, sources confirm to E! News that it's definitely Vanessa in the shots, some of which show her exposing her cleavage and nude breasts in provocative poses. "She learned her lesson," a source claims, before then adding "She hasn't done anything like that since the first ones came out. These new ones are actually old."
Notwithstanding the leaked raunchy pictures, which can be seen on The Nipple Slip, Vanessa reportedly will still attend the Los Angeles premiere of her new movie "Bandslam" which is slated to be held on Thursday, August 6. "She's not going to answer any questions about them there either," the source continues telling E! News on the possibility of Vanessa being confronted about her latest nude pics scandal on the red carpet of the gala. "She said what she had to say about taking nude photos."