Vanessa Hudgens recently sat down with "Entertainment Weekly" to promote the CD with new album, "Identified".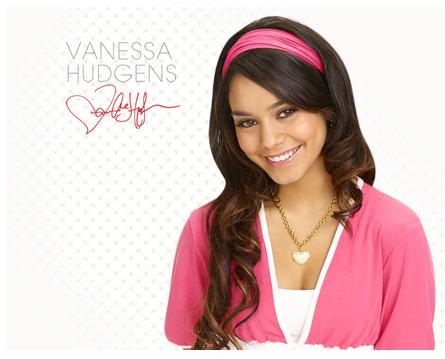 Here's what she had to say about a trio of singles from it:
Sneakernight: The strange song title sums up the video, as Vanessa and friends just spend the night, hanging out in sneakers.

"When I show the video, I was like, 'I cannot believe I'm wearing sneakers for the first time in a music video!' It was awesome."

First Bad Habit: Vanessa Hudgens revealed that this song is "about when you like a hug so much but know he's a complete ******." Wait; Is that a dig at Zac Efron? No, Hudgens assures her fans, the event described above "hasn't happened to me, but a lot of my friends have gone through so much crap."

Gone with the Wind: "And now I'm standing my ground/And who I am/For that I'm proud," she declares in this ballad. What does that mean, exactly?"

I just kind of went for it…. The song basically means: I know a lot more, and that timidness and naïveté is gone with the wind.
The "High School Musical" star launched a summer tour in support of her forthcoming album, "Identified". Her album will be available in stores on July 1. The following month, the lovely lady friend of Zac Efron will sing for fans across the country.
Comments
comments