Vanessa Hudgens, who has kept quiet around the awaiting photographers except for the meek "Hi!", was spotted as she got inside a recording studio.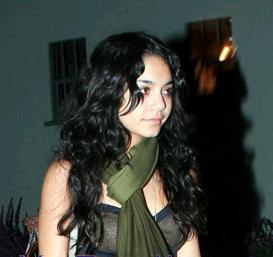 It was reported that "High School Musical" star had a deal in place to record an album since last summer. As a matter of fact, it's actually supposed to be released already. Perhaps she worked so hard inside the studio given to the fact that she stayed late in the studio after all, an album from Vanessa Hudgens would be something to sing about.
She was previously spotted working out with a girlfriend. Another time is she was pretty shy over the subject of just what was in the boxes she carted as she left Best Buy because she was buying gifts for the birthday of her baby sister Stella.