The cast of the highly successful made-for-TV movie headed out to Utah to shoot their third installment, which will hit the big screen for the first time this October.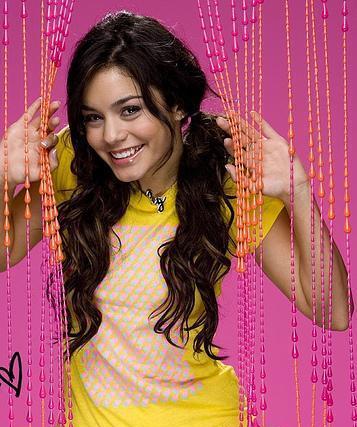 During the "High School Musical 3" press conference on Friday, the cast talked about some major developments in the plot and characters of the third movie, which will follow the "Wild Cats" in their last year in high school.
Vanessa Hudgens revealed that the third movie is "the last chapter for the Wildcats." Nonetheless, she says it's good to be back in Utah, as it definitely "feels like home—being back here with everyone, it's amazing."
On the new characters we're going to meet in the third movie, she assured us that "they're all real characters that you know and see in high school."
Kenny Ortega, who was the director, revealed that he is truly inspired by his mentor, Gene Kelly, who appeared most notably in the film "Singin' in the Rain."
The director also revealed during the "HSM3" press conference, "One great thing I learned from Gene Kelly was how to design choreography for the camera versus designing choreography for the stage. Gene used to say there should be a raison d'etre—a reason for being. What's at the center of everything?"
The characters of Vanessa Hudgens and Zac Efron seemed to be at the center of the first two movies, with the plot including their growing relationships with their peers. On the third installment however, they promise to bring in more developments and individual outlook, as the characters are now in the pivotal point in their lives—senior year.
Some details about her:
Aside from her new released album "Identified," Vanessa Hudgens recently landed the list of People's 100 Most Beautiful of 2008.
The 19-year-old "HSM3" posed for People photo shoot without wearing a make-up. She revealed, "Just recently I've learned to be okay with myself without wearing makeup…. I started taking care of my skin and realized I didn't need as much as I thought I did."
She adored style icons Mary-Kate Olsen, Victoria Beckham and Nicole Richie because they "have fun with fashion." When it comes to clothing and style, Vanessa Hudgens revealed that the best thing is to feel "feminine and sexy—just how a girl should!"