Vanessa Hudgens, who was a teen starlet, has cleared the rumors that her [email protected] picture scandal was deliberately leaked to attract publicity.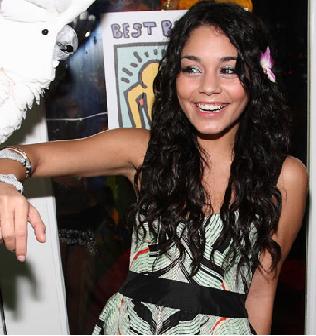 The 19-year-old "High School Musical" star was exposed last year because her naughty full frontal nude snap. The photo, which found its way onto the Internet, was supposedly taken to attract her boyfriend Zac Efron.
The controversy has sparked Vanessa Hudgens' bosses at Disney and she is still smarting from the shame of the world seeing her undressed.
She revealed, "It wasn't a reach for attention. Nobody was meant to see it. It's unfortunate that everybody did."
She added, "It shows that you can't trust everyone. I'm much better now. But I don't like talking about it."
Comments
comments