Vanessa Hudgens has revealed she has become 'extremely guarded' since photos of her [email protected] appeared online.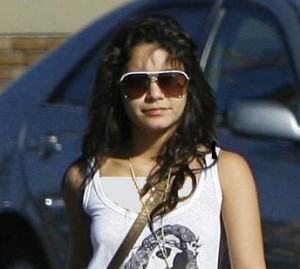 The High School Musical actress said she had learned from her mistakes. While Hudgens guard is up, fellow Disney starlet Demi Lovato has let her guard down – by posing make-up free online.
The pretty actress, 16, uploaded a snapshot of her natural look on her Twitter page, and fans of the Camp Rock star were quick to praise her.
One wrote: "That's what I call natural beauty. Fantastic pic." She said of her photo: "No edit. No make-up. Raw."
For Vanessa she refuses to discuss her personal life – including her relationship with Zac Efron – in a bid to stop gossip. She said: "That's why I'm extremely guarded. I really do try to watch everything I say. "Because one little tiny slip, and it's like the world is coming to an end! It is hard. "I do always have a wall up. But I feel by doing it, I keep myself safe. I try to live my life, do what I want, and just let everything else follow along.
"I try not to read the blogs or what people say about me. Because that's what brings everybody down – no matter what you do, you're always going to have haters." And she said she had a unique way of dealing with the paparazzi.
Vanessa, 20, revealed: "I keep my head down. Usually, I'll run around in hoodies, and I've got this massive head of hair, and I throw it all in my face so that nobody can see me. But if I want to do something, I'm going to do it, and if people recognize me, the fans, then great." Vanessa faced controversy in 2007 when the nude snaps of her showed up on several websites.
Comments
comments