Vanessa Hudgens and Zac Efron, who were recently mobbed in London, were seen together while enjoying some sun in Hawaii.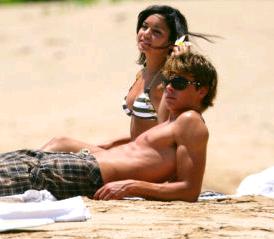 The two "High School Musical" stars are obviously enjoying themselves away from the maddening crowd.
As for the nude photos of Vanessa Hudgens, it is still uncertain if the scandalous photos will ever be published. There is a speculation that these photos could be for sale for the highest bidder.
You could see Vanessa Hudgens' bikini shot here
Comments
comments