Vanessa Hudgens will be hopping from one side of Canada to the other this year as she'll soon be joining Emily Browning and Abbie Cornish in Vancouver to film Sucker Punch.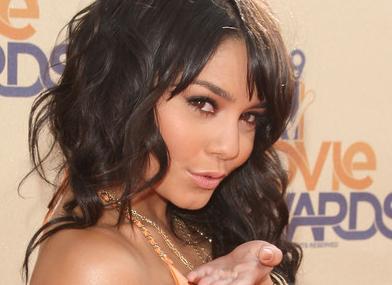 The 20-year-old actress, who's currently in Montreal filming Beastly with hunk Alex Pettyfer, dished to MTV that she couldn't be more thrilled with the role of Blondie.
Vanessa shared, "I'm extremely excited. When I read about the project I was like, 'That'd be great, but its not going to happen'…and now it actually is!"
Director Zack Snyder is equally as thrilled that Vanessa is going to be in his movie. He told InStyle UK, "She understood immediately what I was trying to do with the movie and has the acting chops to pull it off; her dancing background gives her the physicality to be an action star; and let's face it, she is also beautiful."
Sucker Punch is the story of young girl, Baby Doll (Browning) who is institutionalized by an abusive stepfather. In order to survive in this new setting, the girl retreats into a fantasy world of her own creation. It all seems innocent — if exceedingly dark — enough, until the imaginary place becomes a tool which she uses to plan an escape. Jena Malone and Jamie Chung also star.
Meanwhile, Vanessa wants to strive for more serious films to mix up her acting skills, as well as sharpen them, saying: "I mean, I love musicals, I really do. I grew up doing them, so it'll always have a place in my heart. At the same time, it's nice to be able to separate the two and just be able to focus on films. It's a lot of fun playing different characters and taking on new journeys."
She wants nothing but to keep focused on her new goal as she added: "Honestly, I'm kind of taking a break from music right now. I'm just focusing on films and acting. I feel like when I'm doing something I really want, I focus on that and try to not spread myself all over the place."